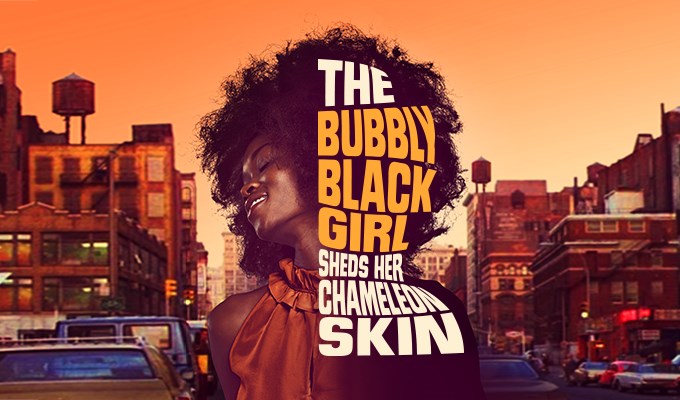 Storm were pleased to supply the Video system for The Bubbly Black Girl Sheds Her Chameleon Skin at Stratford East. With panels built into the set in three different configurations, which you can see from the photos below. It was an opportunity to demonstrate the flexibility of our video wall. Driven from Catalyst and controlled from an ETC Gio the integration was seamless.
---
About The Show
What black child hasn't woken up one day to realise they won't ever be the blond eyed princess or prince? In a world where black is always trouble – that smiling and fitting in costs – so you become a chameleon – changing who you are to fit others!
Meet Viveca – a young African American girl who dreams of becoming a dancer. We follow her journey from school in 1960s LA through to auditions on Broadway. Growing up during the civil rights movement. Viveca chooses to face the realities of racism and sexism with optimism and faith and discovers her own self-worth. This cheeky and satirical coming-of-age story looks at how women have been defined by others and themselves from the 1960s to present day. With an original score fusing Motown, pop and R&B – think Sondheim meets Beyoncé!
---
Videos
Bubbly Black Girl, The Musical