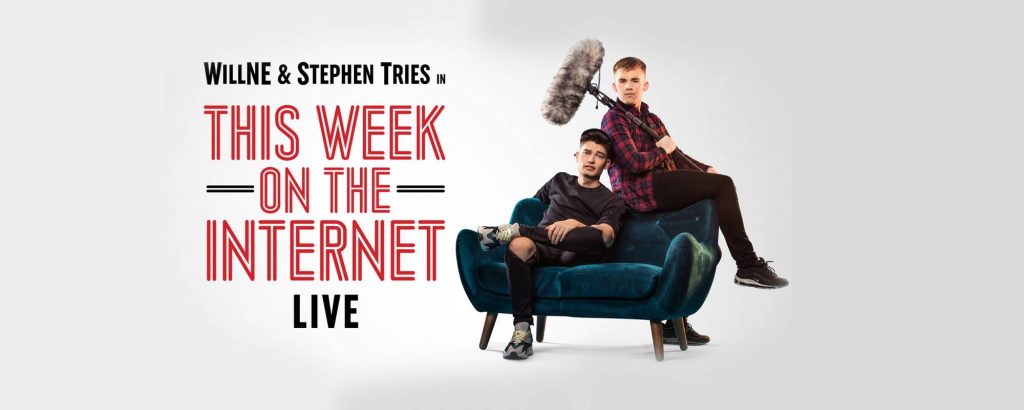 Storm have provided a full Lighting & Rigging package to the UK tour of WillNE & Stephen Tries tour of This Week on The Internet, Live. The tour begins at The Alexandra Theatre in Birmingham and finishing at the Waterfront Hall, Belfast.
For the first time ever. YouTube personalities and friends (sort of) WillNE and Stephen Tries are going on a tour of the UK. Comedians, commentators and mickey-takers of the internet. Sit back and enjoy a show from two of YouTube's funniest (looking) men.
Between the two of them. Will and Stephen's This Week on The Internet videos have amassed more than 3 million subscribers. Along with 355 million views making them two of the fastest growing channels in the UK. See Stephen and Will live. Watch them try to fill 90 minutes and ultimately have a massive laugh at one another's expense. 
This Week On The Internet