The popular Ayrton Diablo-S LED Profile is now part of our expanding inventory. With a 300w LED Engine, delivering 19,000 lumens in output. This compact, silent profile moving light is ideal for all environments, including Theatre & Live Events. Featuring Full Framing shutters, rotating gobo wheel, CMY + CTO and Iris. This is a truly feature packed profile for its size. Weighing in at only 21.9kg it surpasses any other fixture in it's class.
Ayrton has taken on the ambitious challenge of making Diablo the smallest, lightest and most efficient luminaire of its category. With a record output of 19,000 lumens and a total weight of 21.8kg. Diablo is a powerhouse of technology that will tempt the most demanding lighting designers.
To achieve its objective, Ayrton has miniaturised the framing system while maximizing the performance level. As in other profile luminaires of the product line. The framing section allows accurate positioning of its four shutter blades on a 100% surface area in all positions, so that the user can frame any object regardless of the luminaire's position.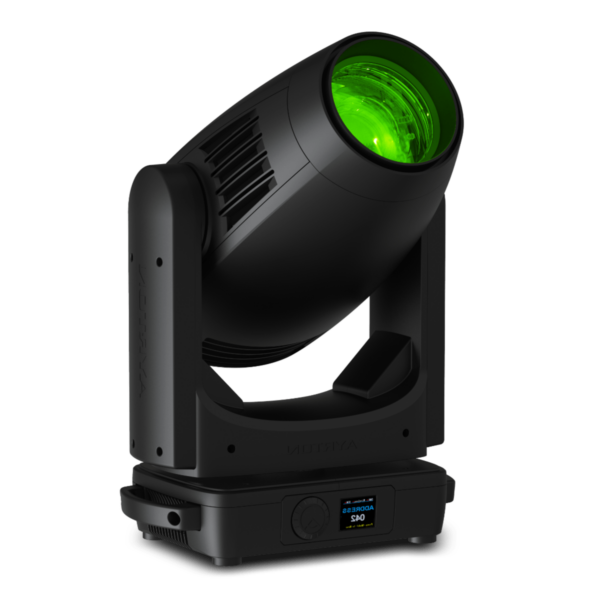 A new ultra-compact high-output 550 W power supply feeds eight additional motors in the framing system. The Ayrton Diablo uses a 13-element proprietary optical system delivering an 7.5:1 zoom ratio with a zoom range of 7° to 53°. The 119 mm frontal lens can produce an extremely uniform flat beam that can render images perfectly in all conditions and at any beam angle.
Diablo S, specially designed for stage applications, is equipped with a monochromatic LED light source that can generate extremely high output and metallic white light calibrated at 7000 K.
See the Full Specification on the dedicated product page here.
Ayrton Diablo Has Arrived